Kid Hairstyles for 2022 & 2023
Kids haircuts are aplenty and the trends keep changing every year and something new replaces what might have been trending in the preceding year. There is also a thing that most of the hairstyles for kids keep on repeating even with the changing trends and they keep coming back after some time as well. So, if you have had the hardest time picking up something for your boy that is not just trendy but is stylish to wear at any big event, here we have the top 10 kid hairstyles for 2019 picks for you. Let's check out.
1) Hard Parted Side Swept Hair With An Angled Part:
Hard parts have been the latest trend and that is not going to stop anywhere in 2019 either. Most of the boys haircuts in coming year will feature this detail to make it all look cleaner and beautiful. Wear it with side swept hair that is kept close and tight to the skin. To make it even more fun, you can always create the hard part at an angle that goes curving towards the back. The sides can have a nice fade and overall it looks really clean and beautiful.
Image pexels
2) Spiky Mohawk:
Another hot favorite hairstyle for kids, this one features beautiful spikes that look just amazing on little kids when worn with the Mohawk style. The sides come down nicely in layers to achieve a perfect look overall. Also make sure that there is not much of length left on top because, otherwise, you would not be able to pull off a perfect style.
3) Slicked Back Hairstyle With Faded Sides:
Yes, the slicked back look is not just for the formal adults. In fact, next year your kids can wear this one too to show their beautiful formal look. Overall, it really looks great and it's a perfect choice for kids with fine and thin hair that can be easily slicked back and kept in place with a good hair styling product. The sides have a fade and it blends in with the top hair rather nicely.
4) Short Frontal Curls:
For boys with curly hair, a great way to style it out in coming year would be to let some of those curls intact in the frontal area and allow them to flaunt their natural style. You can get it all trimmed short towards the back and the sides and a little bit longer curls can be left at the front to make a statement. It will really look cool.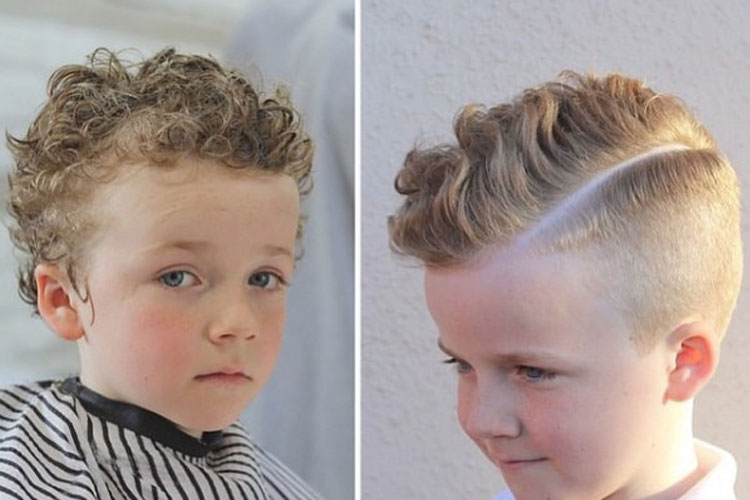 5) Messy Wavy Pomp:
Pompadour hairstyles have always been popular for their unique, clean and organized vibe. However, this time around we're going to make it a bit messier and perfectly suited for boys with naturally wavy hair. The hairstyle features nicely trimmed and faded sides that make the hair on top look much more prominent. However, the top hair doesn't have to be combed back in a puffy, typical pompadour and you should rather run your fingers through his hair and give it a messy look that feels more side swept actually.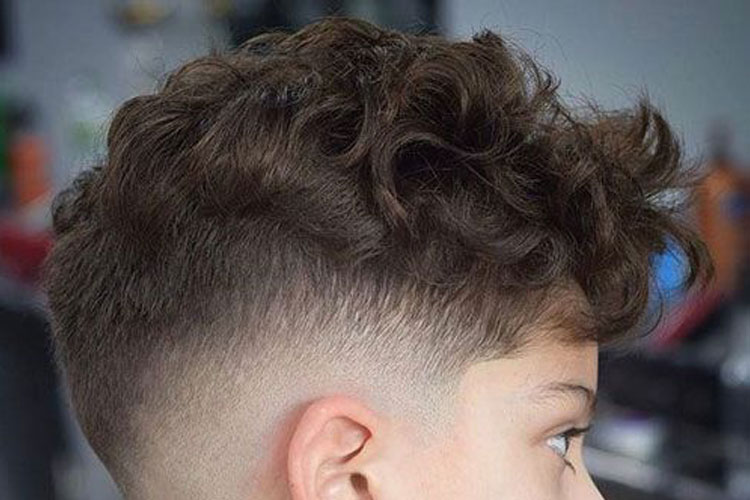 6) Long And Straight:
Kids often look cool in long and straight hairstyles and this one is a perfect example hair. You just have to allow your kids to grow their beautiful, lustrous, thin and shiny locks long enough and then spread it all around the head making it look like a beautiful pumpkin. The weight should be the same all around and it will look really amazing.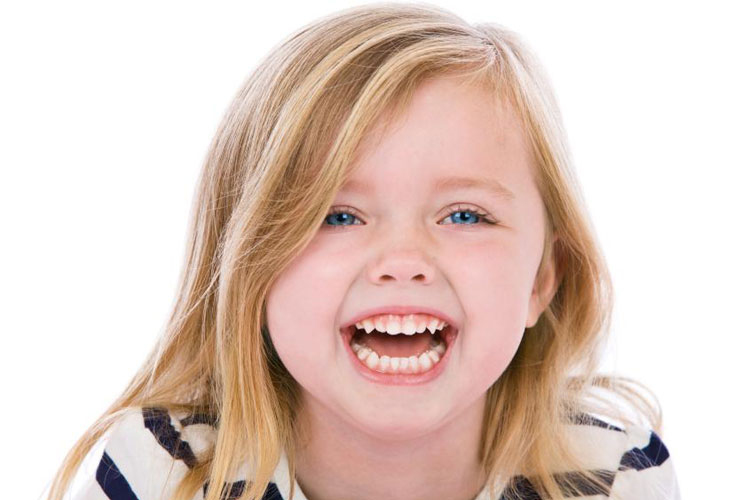 7) Side Swept Hairstyle With Half Part And High Fade:
This is a unique look that will be trending in the coming year for sure. Yes, the hairstyle features typical side swept hair with textured look and a high fade on the sides and the back. However, what sets it apart is that unique half hard part on a side. The hair towards the back end of the part look well blended in while it's very much clear at the front and creates a perfect hard parted look.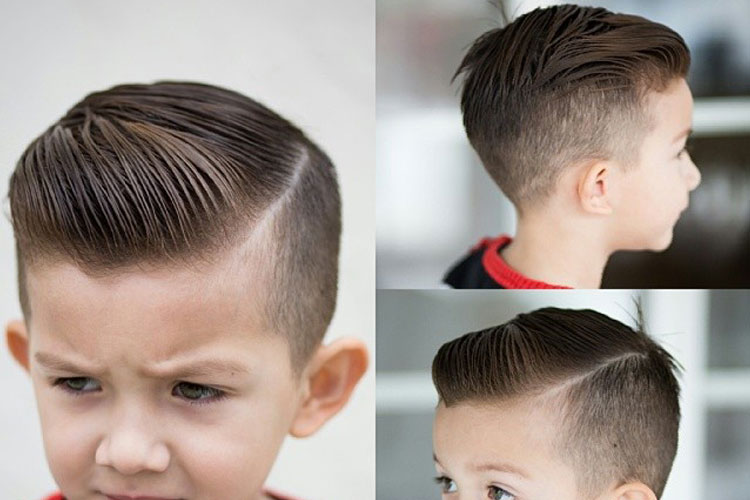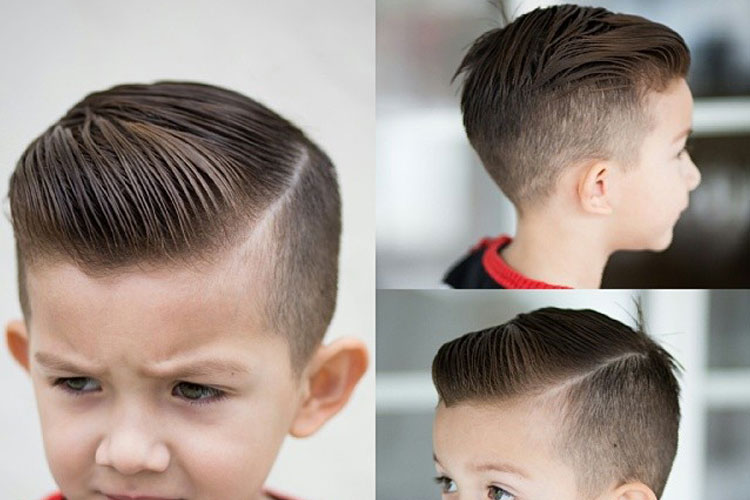 8) Spiky Caesar Hairstyle:
This beautiful hairstyle looks really amazing. It requires you to get a bit creative with a typical Caesar hairstyle. You have to move all the hair in forward direction, leaving a bit of length at the front so that it can be raised up to perfection with a bit of gel. The forward swept look creates perfect vibes as well.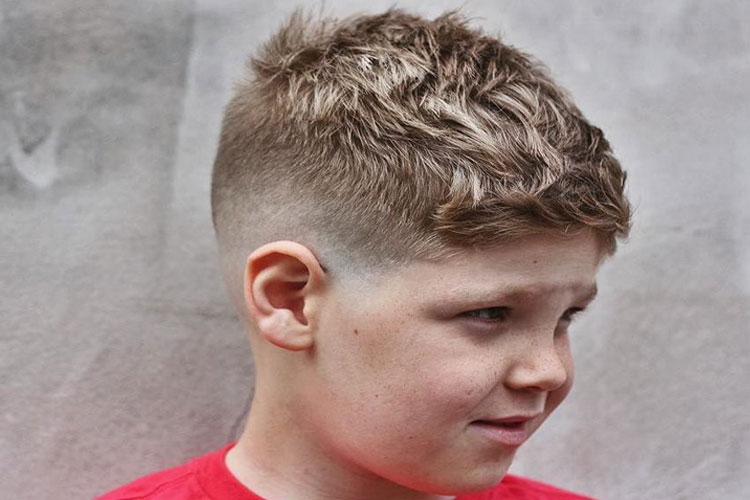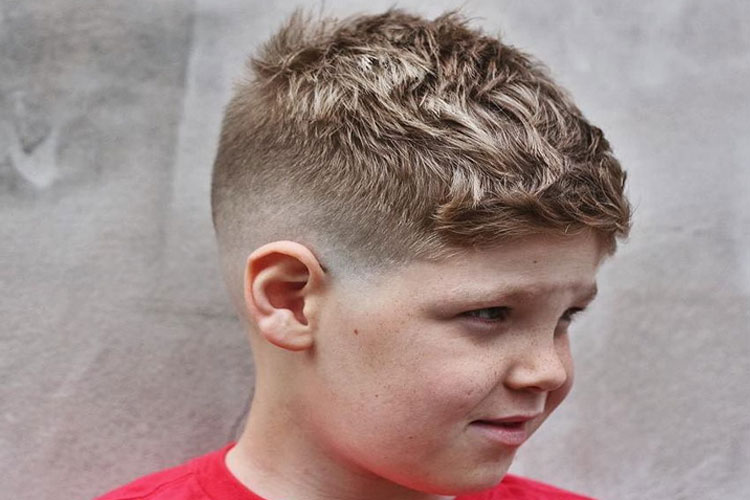 9) Wavy And Messy Long Hair:
Just  let your kid grow his hair a bit longer and let the natural waves and mess create a unique style statement of its own. You won't see many wearing this unique and beautiful look and it just feels amazing on those casual days.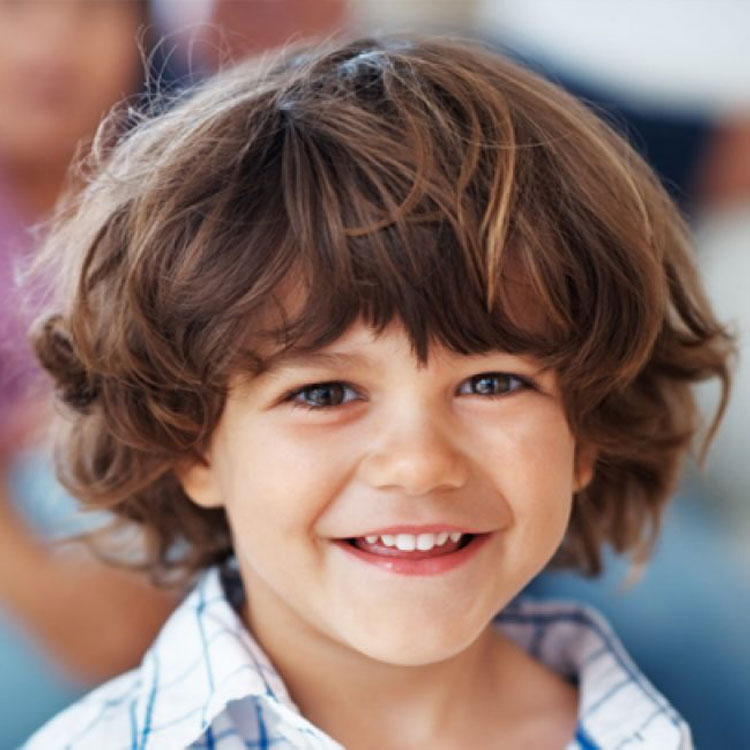 10) Hard Parted Quiff:
A quiff hairstyle will be redefined in the coming years and it will get cleaner than ever before. The hairstyle boasts of a hard part on the side and a perfect combed over quiff that makes it look stand out. The sides have a faded look that blends in with the rest of the style rather nicely.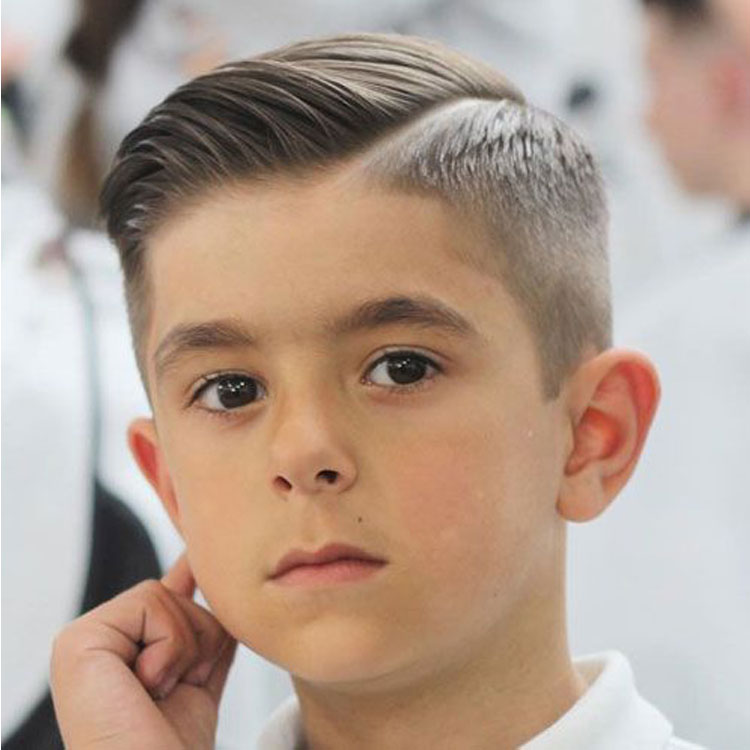 So, pick one of these beautiful hairstyles and haircuts for your little one next year and give them a unique pinch of style. It will reinvent their aura and add a unique charm to their personality.