Healthy Breakfast Ideas
Healthy food can also be tasty! It's essential always to have options that keep you away from junk food.
We will share with you today a list of good and tasty breakfast recipes that you can quickly cook at home:
---
Simple Houmous:
The main ingredients in houmous are chickpeas. Chickpeas are beneficial for you in many ways. They are rich in fibers and proteins and contain more than ten micro-nutrients, with a considerable amount of copper, which keeps your skin and hair healthy and sweet. It is the best nutritious snack you can make quickly. You can serve it along with crunchy vegetables for flatbreads, breadsticks, and dipping.
Ingredients
Tin of chickpeas 1 x 400 g
Clove of garlic, one, small
Tahini, one tablespoon
Lemon, one
Olive Oil.
Method:
First, drain and then tip the chickpeas into the food processor.
Peel the garlic, then add it. After that, add lemon juice, tahini and one tablespoon of oil.
Start seasoning it with a pinch of salt. After that, pop the lid and start blending.
The houmous attaches to the sides of the bow. You can use a spatula to scrap the houmous down from all the hands of the bowl, then blend it again until it becomes smooth.
Taste the mixture. If required, add a water splash or more lemon juice to make it less thick. Shift the mix to the serving bowl.
Serve it along with the sliced crunchy vegetables, for example, radishes, cucumbers, warm flatbreads or peppers.
---
Oat, Pear & Cardamom Smoothie: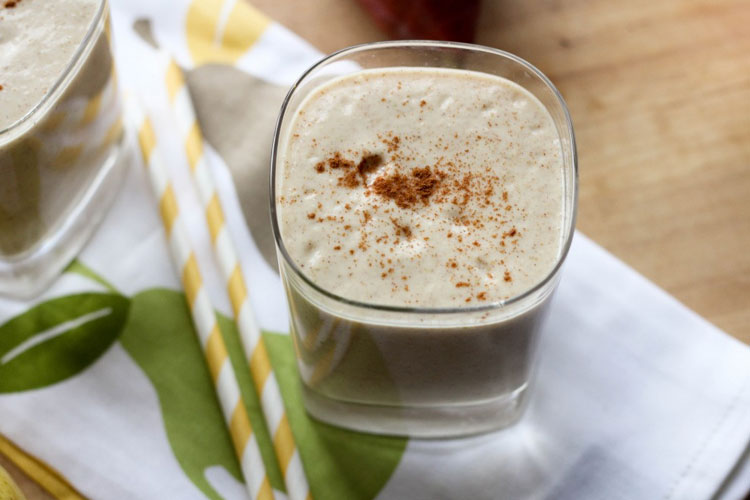 Some people are basically addicted to smoothies. In the morning, what's better than enjoying a cold, sour or sweet fruit smoothie for a quick healthy breakfast? It can keep you fresh for the whole day ! If you take frozen fruits, there is no need to add ice. You can also use overripe fruits if they are frozen.
Ingredients
Pears, two
Cardamom pods, six
Oat milk, 500 ml
Natural yogurt, 100 grams
Running honey, two teaspoons
Bee pollen, two teaspoons
Method
Peel and core the pears one night before you wish to make the smoothie. Place them into the deep freezer.
Extract all the seeds for the cardamom pods. After that, take a pestle and mortar and crush them.
Take a kitchen blender, add the oat milk, crushed seeds, honey, frozen pear, and yogurt. Blend all the ingredients until it becomes even.
Divide the mixture between two or more glasses as required. Sprinkle the bee pollen and enjoy the smoothie.
---
Strawberry Buckwheat Pancakes: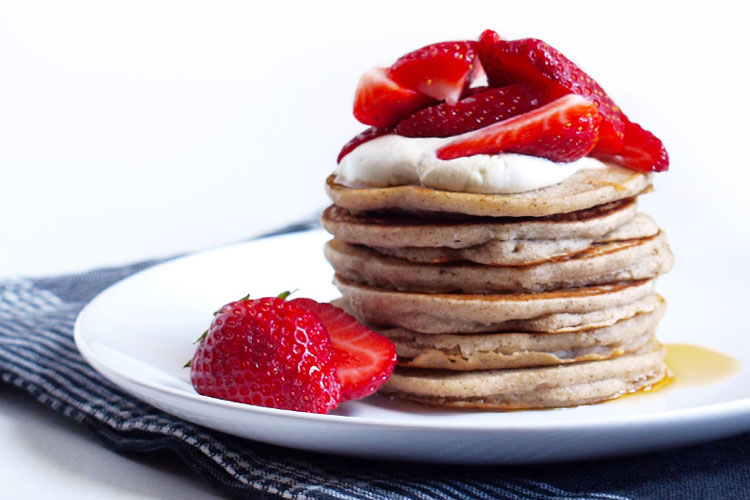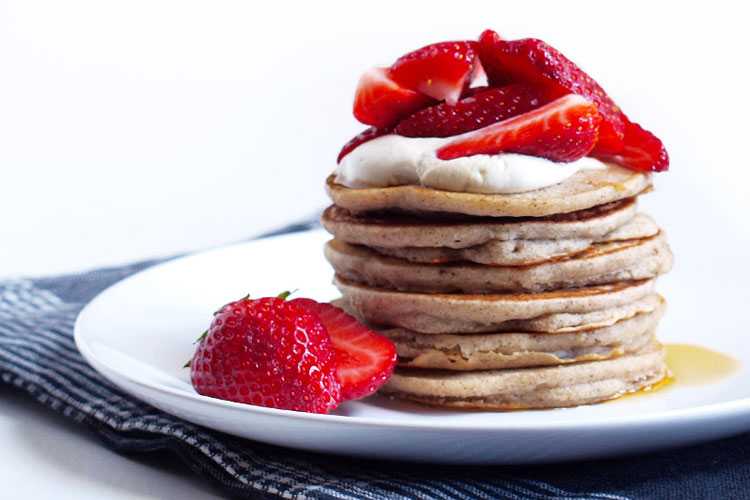 The super tasty strawberry buckwheat pancake batter is best for vegans. The buckwheat flour consists of mineral manganese. The manganese helps to keep connective tissues healthy and active.
Ingredients:
Almond milk 300ml
Rice flour 100 g
Vanilla extract one teaspoon.
Buckwheat flour 100 g
Blanched almonds 75 g
Banana 1
Baking powder two teaspoons.
Olive Oil
Seasonal berries, like blackberries, strawberries, blueberries and raspberries, 350 g
Fresh rosemary one spring.
Greek yogurt 4 tablespoons (Optional)
Maple Syrup
Method:
Take a blender, add milk in it, then add almond, vanilla extract, baking powder, and flours. Add the banana and blend it until it becomes smooth.
Take a frying pan, place it on medium heat. When heated, take one teaspoon of oil with three teaspoons of batter for each pancake.
Take batter, add whole berries and sliced strawberries. Cook for about 5 minutes until they are golden from the base.
Change the side of the pancake. Add a pressure with the fish slice and cook for about 5 minutes until they are also golden. Shift them to a plate with the fruits on one side. Clean the pan with kitchen paper and again repeat the same process.
Add the spring of rosemary into the syrup bottle and pour it over the pancakes. If you love, top each portion of the crepe with yogurt, and you can also serve it with excess cherries.