Latest Fashion News
Everyone wants to know about the latest fashion news in his surroundings. What is in fashion and what I should wear for a trendy look is the concern of everyone.
Fashion is about our choice to wear clothes, shoes, accessories that are in fashion. Fashion changes with the advent of new ideas in the books, videos, movies, and news. This news about the latest fashion helps people to decide about the addition or subtraction of items in their wardrobe and personal grooming like hairstyles or makeup, etc. There is a dire need to follow the latest fashion news for living updated about fashion.
The Latest Fashion For Menin 2018:
It is a common perception that men do not pay heed to their personal attire. They are happy with a pair of pants and shirt. However, it is a misconception about men, they are more conscious about their clothes than women are.
Men are more careful about the crease of their pants, the collar's shape, the length of the sleeves of their shirts, their belts as well as their shoes and socks and many more. They know that they are judged by their look, which is why they have to give a good impression. Many men who are fashion conscious always keep an eye on the latest fashion news for the new and upcoming trends before going to the shop. They always follow the latest fashion trends.
Now, the designers are going to blend the basic and regular styles with the designs of high fashion. In 2018, the latest fashion trends for men are bold prints, street ware, and logomania. There are bold prints and patterns as well as color blocking, various stripes and monochromatic pieces in this year. These bold patterns would not be limited to shirts but you would see in trousers, jackets, suits and everything you can see in your mind's eye.
Men are welcoming fresh and bright colors like yellow, green along with Hawaiian prints. They also add accessories to their wardrobe because shops are displaying unique and different collection for men. The high waist trousers are also a part of this year's collection. Two belts in place of one belt would also be a part of latest fashion this year. Blend belts with contemporary colors is another addition in men's wardrobe for 2018. A bucket-like hat is also a part of this addition in this year. It is the latest fashion for men in 2018 and everyone would carry it with a suit and even with the tailored outfit.
The latest Fashion Styles For Ladies in 2018: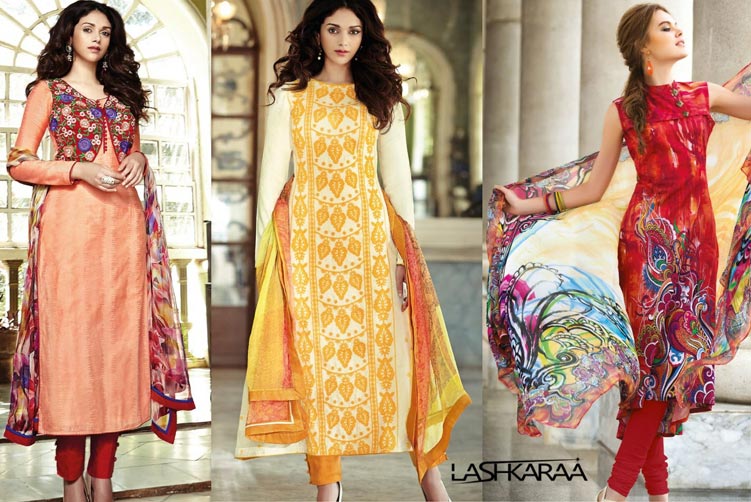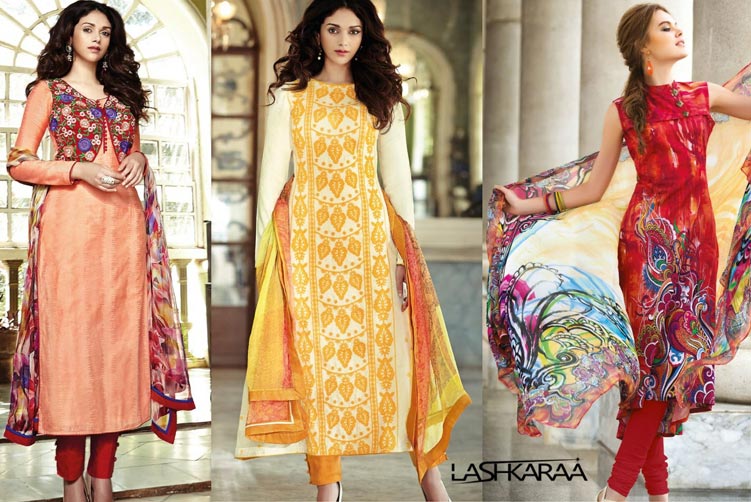 Shalwar Kameez is the most comfortable and conventional dress for women in Pakistan. It is almost in all age groups that wear shalwar kameez i.e. young and old. That is why this national dress appears with changes in every year. Especially in summer, the demand for shalwar kameez increased among ladies.
This year also shalwar kameez is in with pleasant changes in its design texture and color. Funky designing on arms would be the latest fashion trend this year. Trendy shirts with a belt on the waist are also in vogue that women can use with pants. Bright colors like yellow, green, blue are the most beautiful colors used in kameez. These kameez are designed in such a way that a woman can wear with trendy trousers as well.
The floral kameez is another addition in the latest fashion for ladies. The white color is a symbol of elegance that can never go out of fashion and would remain in fashion this year as well that a girl can wear with colorful dupatta. Ghararas with kameez is completely in this year that gives an elegant look to ladies. Embroidered suits are also a part of fashion this year where embroidered kameez with embroidered trousers will be there on shops.
If we talk about western dresses then wide, legged bottoms in pants would be the latest fashion trend this year. Logomania is also back, the logos we love in 90's are back again. Long layered clothing is also in with below the knees sweaters, kimonos etc. Mini dresses and track pants are also a part of latest fashion in 2018.
2018 is moving back to the basic styles, as the blue jeans that are in fashion for a long time would be here this year as well. You will also see the socks with boots, sandals, and heels. Plain white tube socks and sheer socks would be the latest fashion trend. The shoes would be there with studs, pearls, and gold buckles. As far as earrings are concerned, they would be bigger in size than the usual ones.
The Latest Fashion For Kids in 2018: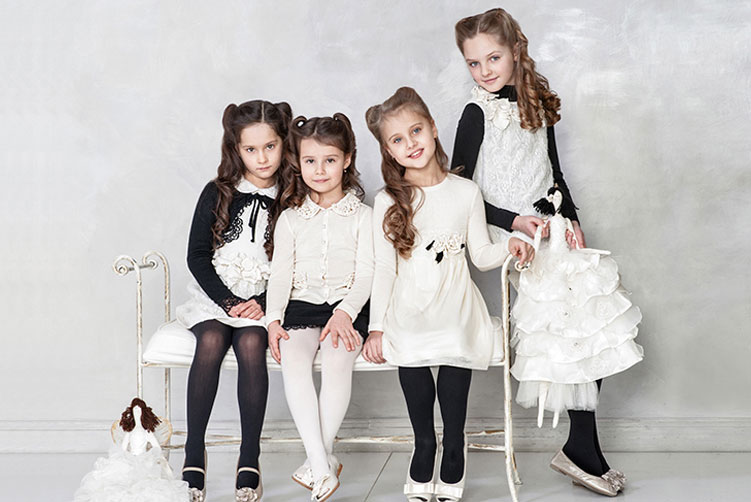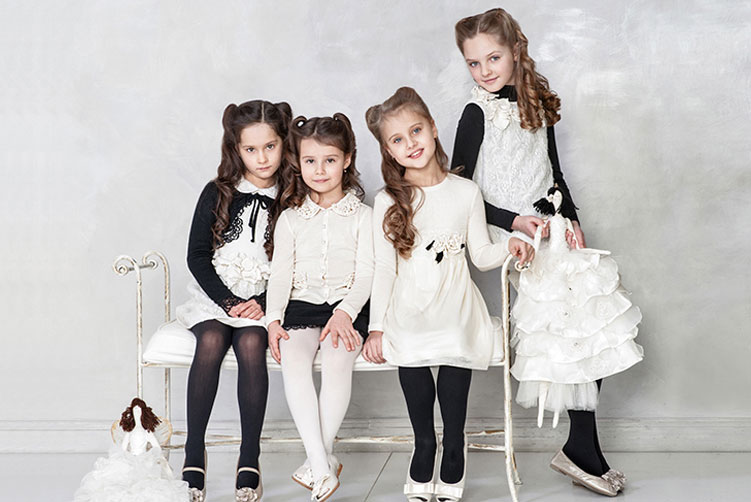 In 2018 designers paid special attention to the latest fashion for kids. Multilayered skirts along with warm blouses are the latest fashion trend of the year. The colors like pink, soft ice cream and pistachio are the trendy colors for kids. Soft and natural colors like cream, lemon, mustard, pale blue and shades of olive are the colors for kids this year. The combination of yellow and black color is also there for kids.
The girls with long dresses are in fashion. Colors like sky blue, cream, and pink, lilac, red are there for girls. Dresses like skirts, sweatshirts with the denim and tween sets of pastel tones will be in vogue. Knitted clothes will also be very trendy this year. Floral, drawing like the palm branches, clear lines and geometric motifs used in trendy girl clothes.
Boys will wear corduroy pants, strict shirts, and sports jackets. Jeans with a checked shirt are also the latest fashion trend for boys. Three-piece suit is also trendy. Military style is also thelatest trend in boys. Jackets, suits and khaki trousers, decorated with patch pockets are the latest fashion trends for children. Texture fabrics would also be a part of the latest fashion of this year. Trousers- transformers are also there for both boys and girls. These trousers can become short.